M.I.C.E : MEETING - INCENTIVE- CONFERENCE
Andaman Island is well known for its scenic beauty & pristine beaches with many sightseeing places & untouched beaches. Andaman Island now become an ideal destination for Meeting – Incentive – Conference – Events with cultural explore and leisure activities.
Travel Has proven to be the most effective form of incentive reward for employee's incentives or customer loyalty programs. Traveling as a group offers opportunities for bonding , networking and creating long term loyalty amongst the participants.
Incredible Andaman Tourism India Pvt. Ltd understand that coporates are facing mounting pressure to engage their clients while delivering a targeted message , in a cost- conscious world where habits are forever changing. We are able to deal with these concerns by creating strategic conferences and incentives that are creative , cost effective , measurable and successful.
Our MICE division take cares for all kinds of arrangement for International and Domestic Conference , meeting, events.
Our affiliation with finest hotels and best airlines, allow us to put forward nothing but the best deals at lowest prices, thus offering you enormous cost- cutting solutions for your events.
OUR M.I.C.E SERVICES:
Meeting, Conference, Events
Meet & Greet Services at the Airport
Hotel Accommodation
Transfers by A/C COACH
Full day conference with Tea , coffee ,snacks
Buffet lunch , breakfast and dinner
Gala Dinner with Cocktail and D J Nite
Cultural Tours and excursions
Team building activities
Felicitation
Logistic arrangements
Our Satisfy client: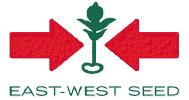 Four nights and five days conference of agricultural seeds specialist company from all over India for encouraging there employee for there best efforts made by them for achieving the companies target. They reassuare there employee by organizing some prize distribution ceremony.
Testimonial:-
Tangible success of our core club meet was made Possible with kind co-operation and arrangements of Andaman Island Travels Pvt.Ltd.
East West Seeds:
Ramesh B Shiraguppi
Manager - SOM

Three night and Four days tour package 0f 100 pax has been arranged for ICICI LOMBARD world leading Insurance companies deligates from every states of India . The Group package was booked by leisure Tour Delhi and our firm was responsible for all travel related and logistical support in Andaman Island in duration of their stay. They felicitated their staffs by giving momentous and awards for achieving the targets of the company by organising such a wonderful trip to this beautiful island.
Three nights and four days incentive tour of Tetra Pak the world's leading food processing and packaging solutions company which was booked by PL WorldWays Delhi and and our firm was responsible for all travel related and logistical support in Andaman Island in duration of their stay. They had this trip to discuss the about there business strategy by giving there employee a relaxing atmosphere.